Sydney Endoscopic Ear Surgery Research Group 8th Course
About this course
This is a fresh cadaver dissection course designed to introduce the practising otolaryngologist and senior trainee to the fundamentals of EES and Balloon Tuboplasty, held at Royal North Shore Hospital, Sydney. The course dissection is based on the SEES online dissection modules and guide. There will be structured 8 step dissection, EES operation principles, getting started with EES and live surgery.  Each Dissector will progress through 2 fresh cadaver endoscopic ear and lateral skull base dissections.  The course has a 18 Dissector limit.
The course includes:
Endoscope approaches to the ear & lateral skull base on fresh imported high quality USA specimens
Half a day devoted to Balloon Tuboplasty
Well known international guest demonstrators and speakers
Live Surgery
SEES Dissection guide manual, SEES Endoscopic Tips manual
Full catering throughout the day
Course dinner at a memorable Sydney waterfront restaurant.
This educational activity has been approved in the RACS CPD Program. Fellows who participate can claim one point per hour in Maintenance of Knowledge and Skills up to 17 points.
Participation in this activity will be populated into your RACS CPD Online.
THE COURSE FEES ARE FULLY REFUNDABLE IF THERE ARE COVID CHANGES.
International Guests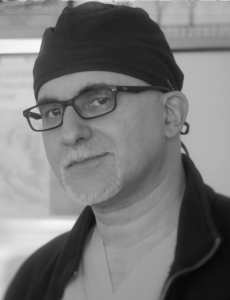 Professor Daniele Marchioni
(Full Professor University of Verona and University of Modena, Italy)
Daniele is a true pioneer of the minimally invasive approach to the ear and widely accepted as one of the masters of the technique.  Publishing the first textbook on Endoscopic Ear surgery with Professor Presutti and soon to publish a textbook on the use of the Endoscope in Lateral Skull base surgery.  Daniele's pioneering work in transotic access to the lateral skull base builds on work of nearly 14 years studying the endoscopic anatomy of the middle ear.
Books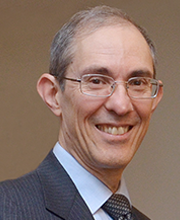 Professor Dennis Poe
Dr Dennis Poe is a Professor of Otolaryngology at Harvard Medical School and a full-time faculty member of the Department of Otolaryngology and Communications Enhancement at Boston Children's Hospital, where he is the incumbent recipient of the Sarah Fuller Chair in Neurotology.  He attended medical school at State University of NY Upstate, residency at University of Chicago, fellowship with Michael Glasscock, III in Nashville and doctorate in pathophysiology of Eustachian tube dysfunction in Tampere, Finland under Prof. Ilmari Pyykkö.  He has been investigating disorders of the Eustachian tube in children and adults, developing diagnostic methods, novel medical treatments and surgical procedures, including balloon dilation.  He leads an international study group and was the PI for a recent multicenter, randomized controlled, clinical trial of balloon dilation for obstructive Eustachian tube dysfunction. He has been providing education to surgeons, physicians, patients and payers about Eustachian tube disorders and treatments including balloon dilation.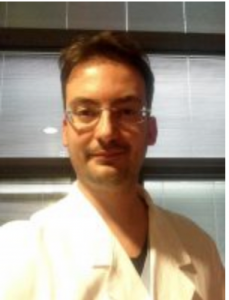 Dr Davide Soloperto
University of Verona, Italy
Davide has trained with Professor Marchioni for over 6 years and currently works in the Department of Otolaryngology, Head and Neck Surgery at the University of Verona, regularly performing Endoscopic Ear Surgery.